ESAB DEVICES
A combination of reliability and versatility
Our offer includes top-class equipment by ESAB - a global leader in welding technology and equipment and material production, which, as one of the few manufacturers, introduced the ISO 14001 standard in all its production plants (environmental management standard). Each ESAB welding machine has the current certificates required – products are compatible, among others with the PN-EN 61000-3-12: 2007 standard, which provides them with more efficient operation in terms of harmonic emissions and electricity consumption. As a result, ESAB products are safe, economical and environmentally friendly, while at the same time maintaining the highest ergonomics of use with low-energy and efficient welding processes.
We offer a wide range of ESAB equipment that enable workng in the following systems:
MIG / MAG (ensuring the highest efficiency at the lowest operating costs);
TIG (both TIG DC and TIG AD / DC welders, with small but powerful power sources, ergonomic handles and an easy-to-use control panel);
MMA (welding machines for all materials, characterized by a compact design and an easy-to-use control panel).
Contact us and become one of our satisfied customers. Our experts will answer your questions about ESAB products, help you choose the right assortment, and provide professional technical support on the use of devices.
We provide comprehensive product and technical support, the possibility of shows and demonstrations of devices, as well a replacement device in the event of a need for repair.
See the full range of ESAB devices in our stores. You can also visit the manufacturer's official website https://www.esab.pl/pl/pl/index.cfm
CONTACT US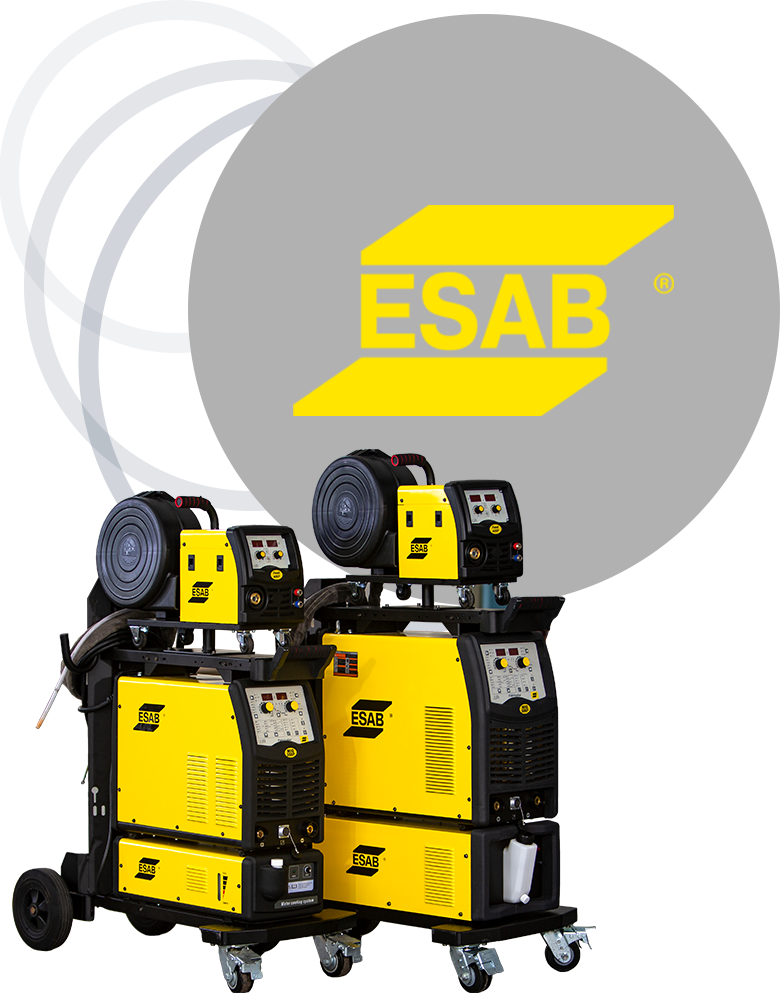 OERLIKON/LINCOLN DEVICES
Optimal solutions provided by leading world experts
As part of our partnership with Air Liquide Welding Polska, we offer a full range of welding devices, ranging from the simplest manual welding and plasma cutting devices to technologically advanced automated welding and cutting systems. Air Liquide devices are the optimal solution for both private users and industrial solutions. They are manufactured based on many years of experience of companies such as Lincoln Electric.
Just more technology!
Lincoln Electric is the industry leader in the design, development and manufacturing of arc welding products, robotic arc welding systems, and plasma and oxygen cutting equipment. One of the leading brands in Lincoln Electric is Oerlikon - a leading international brand that offers innovative solutions allowing customers to increase efficiency and productivity, while ensuring comfort and safety at work. Oerlikon has a Quality Management System approved in accordance with ISO 9001 in all production plants.
Visit our store and learn about the wide range of Oerlikon products. We also encourage you to familiarize yourself with the assortment available on the manufacturer's website: https://www.oerlikon-welding.com/
Contact u with your product question or technical dilemma, our on-site experts will provide you with reliable advice, dispel any concerns and help select the right equipment for you, tailored to your needs.
CONTACT US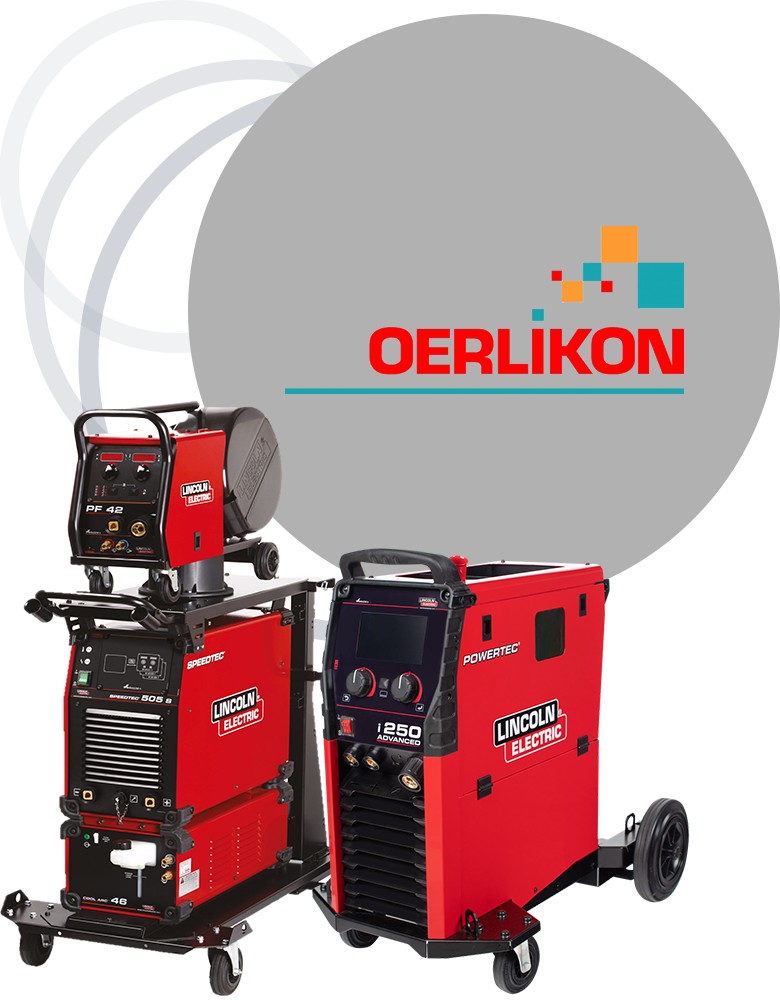 REMAINING DEVICES
The best solutions for any craftsman
Currently, the market offers a huge range of welding devices that meet the needs of both professional welders and enthusiasts. Our offer also includes welding equipment from other manufacturers (including Magnum, Spartus, Ideal, Welder Fantasy), depending on your needs and individual preference.
The delivery program includes:
the simplest "DIY" devices;
MMA, MIG / MAG, TIG welding equipment;
plasma cutting equipment;
other equipment related to the welding process.
We specialize in the distribution of reputable welding equipment, such as MMA, TIG and MIG / MAG welders. Our welding machines have advanced security features, including an overheating protection, overvoltage protection and the sequence of phrases. The offered welding devices guarantee reliability and the highest quality of work. Regardless of whether the welding machine needs a large production plant or a smaller workshop, it should be tailored to individual needs. Technical knowledge paired with welding processes experience and expertise, allow us to offer the best solutions for each client. Our aim is to cater professional advice and assistance in selecting the most optimal solutions for our clients.
Contact us and see our offer tailored exclusively for you. We invite you to obtain more information at the company or through our network of sales representatives.
CONTACT US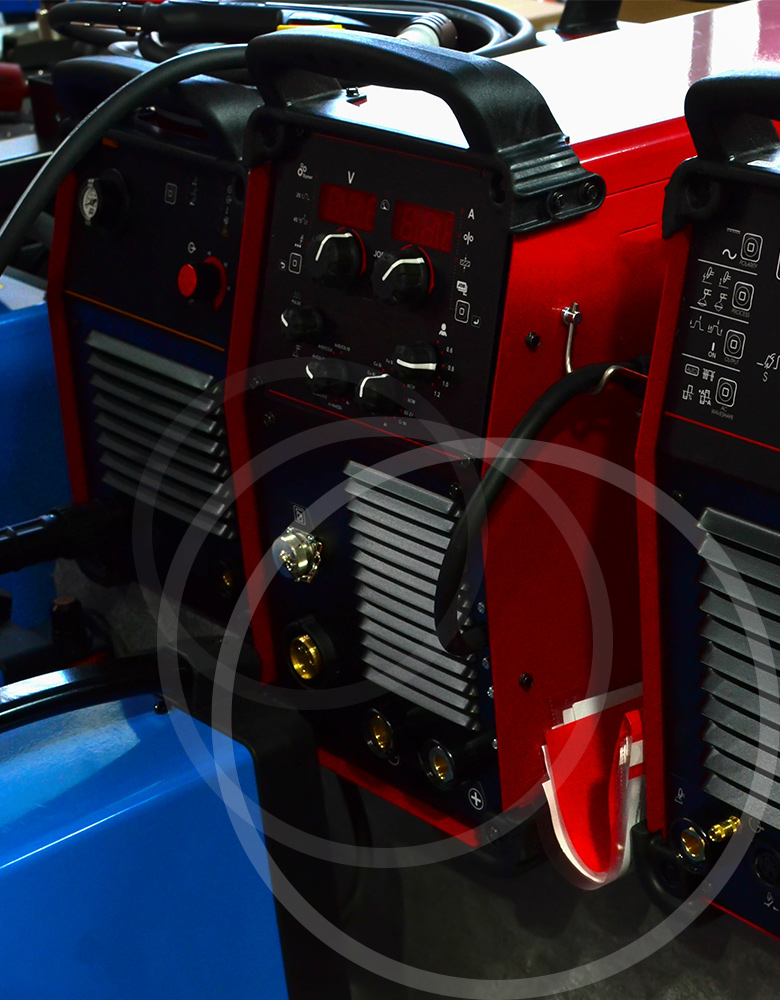 WELDING ACCESSORIES
Everything you need
We constitute a large variety and a diverse range of not only professional equipment, but also appropriately selected welding accessories required for welding work. Welding accessories include all types of instruments and devices that facilitate the welding process.
Our range of welding accessories is comprehensive, with access to the best quality products at attractive prices. Among others we offer: arc welding holders, holders for coated electrodes, electrode holders for gouging, welding cables and clamps, abrasive materials, regulators for technical gases (including oxygen, acetylene, argon) and LPG.
Welding attire are also necessary welding accessories. They ensure safety in all work conditions. It should be remembered that comprehensive equipment ensuring full protection of the workplace against harmful factors in accordance with health and safety rules and other national and international regulations is one of the most important requirements when working as a welder. You can find, masks and helmets to protect the face and eyes (equipped with a permanent filter as well as automatic darkening), safety glasses, goggles, gloves and welding aprons in our offer.
Thanks to our products, it is possible not only to better organize the welder's workplace, but also to keep all tools and welding nozzles clean.
See our full range of welding accessories. We provide professional help and advice in choosing the best products.
CONTACT US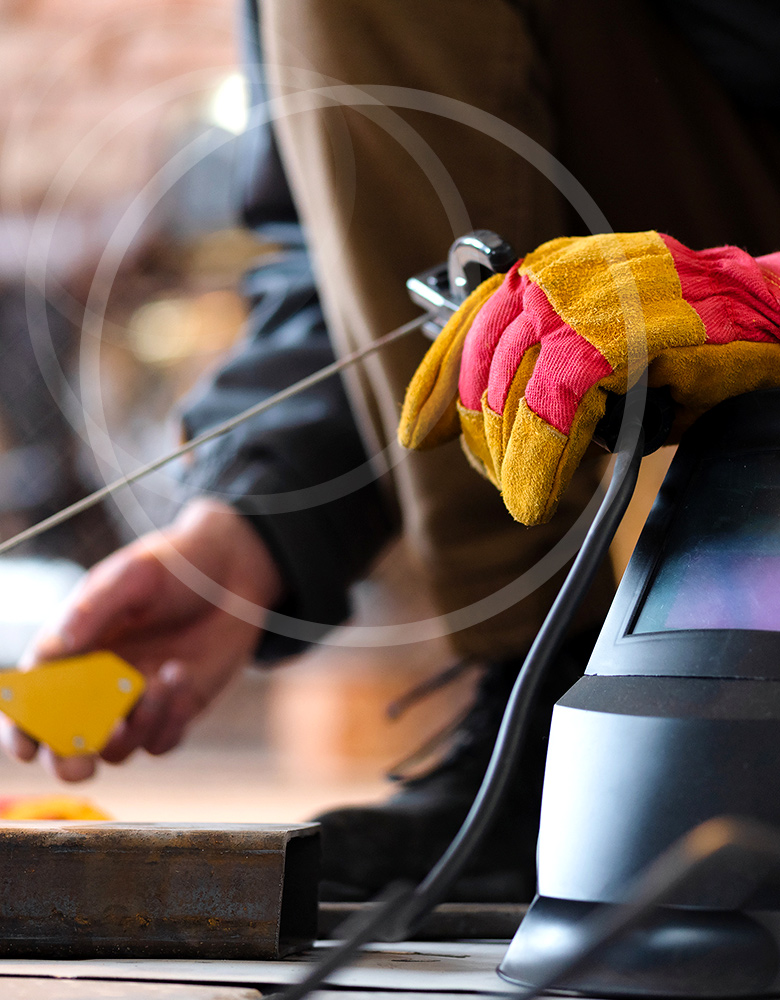 WELDING MATERIALS
State-of-the-art equipment
Anything and everything you need for your welding work can be found with us. Our offer includes a wide range of high quality welding materials from the world's leading manufacturers, guaranteeing precise welds / cuts and a longer life expectancy of the equipment.
We currently provide a wide range of professional welding materials to both professional welders and hobbyists, including:
a wide selection of electrodes in various diamaters (including those for our welding machines), which enable joining all types of metal and cast iron materials (including coated electrodes for MMA welding, tungsten electrodes);
welding wires available in a variety of technical parameters (including wires and rods for TIG, MIG / MAG welding, cored wires);
other welding materials.
Our welding materials are fracture-resistant and have high tensile strength. The products available in our store are also perfect for welding stainless steel, acid-resistant steel, corrosion-resistant steel and high-alloy steel.
We guarantee you will be satisfied with any product selected form our offer. To further customer satisfaction, we are constantly expanding our offer with new products to provide anything and everything needed for our customer welding experience.
We invite you to take advantage of our full offer of products available both online and in store.
CONTACT US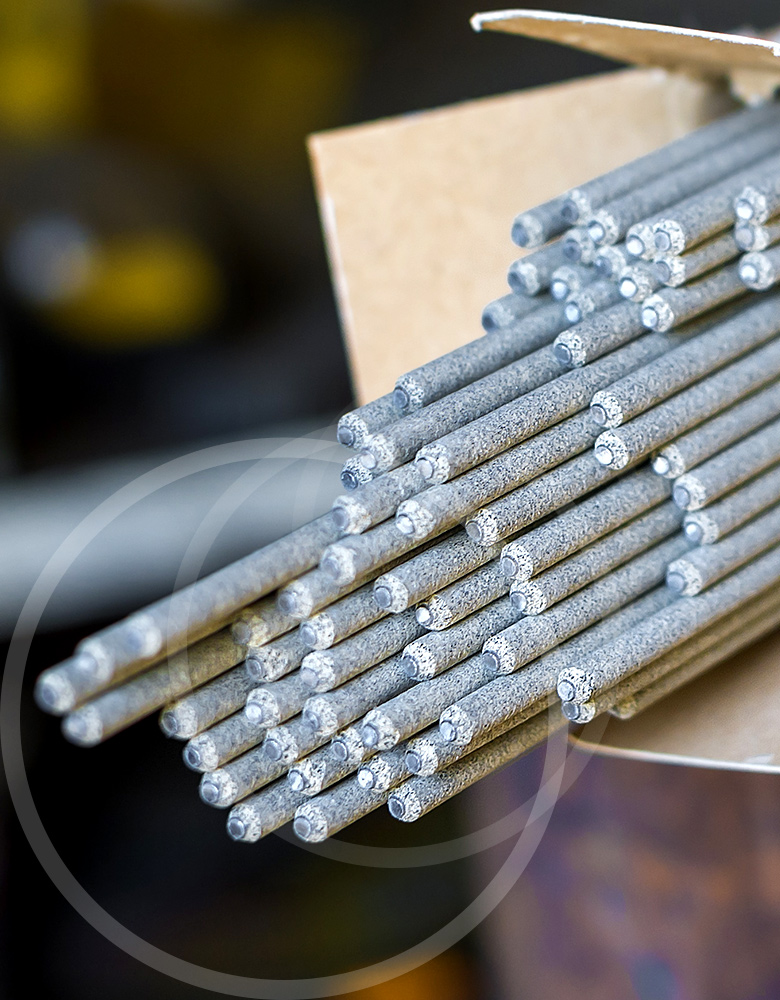 TECHNICAL GASSES
Turnaround you can count on
Technical gases are gases or their mixtures, widely used in many areas of life, but especially in industry production processes. The use of technical gases should always be carried out in accordance with safety rules and guidelines.
Our offer includes the largest selection of technical gases and various types of mixtures such as welding mixtures, carbon dioxide, oxygen, acetylene, nitrogen, argon, helium, hydrogen, propane, propane-butane, as well as gas to power forklifts. Having our own transport, we are able to safely deliver the ordered goods directly to the customer.
We also sell technical gases in small cylinders and offer legalization services for technical gas cylinders, with this customers always receive a safe and compliant product.
At our headquarters, we safely store cylinders. Storage takes place in accordance with health and safety rules and regulations as well as other national and international regulations and directives.
No matter what work you do – you always need the right type and best type of gas for the job. We invite you to take a look at our offer and familiarize yourself with our selection of technical gases. Don't hesitate to contact us, one of our greatest advantages is great flexibility in terms of negotiating commercial terms as well as delivery turnaround. We review and carry out each and every order individually with exceptional care and commitment.
We invite you to familiarize with the wide range of products available in our stationary store and internet.
CONTACT US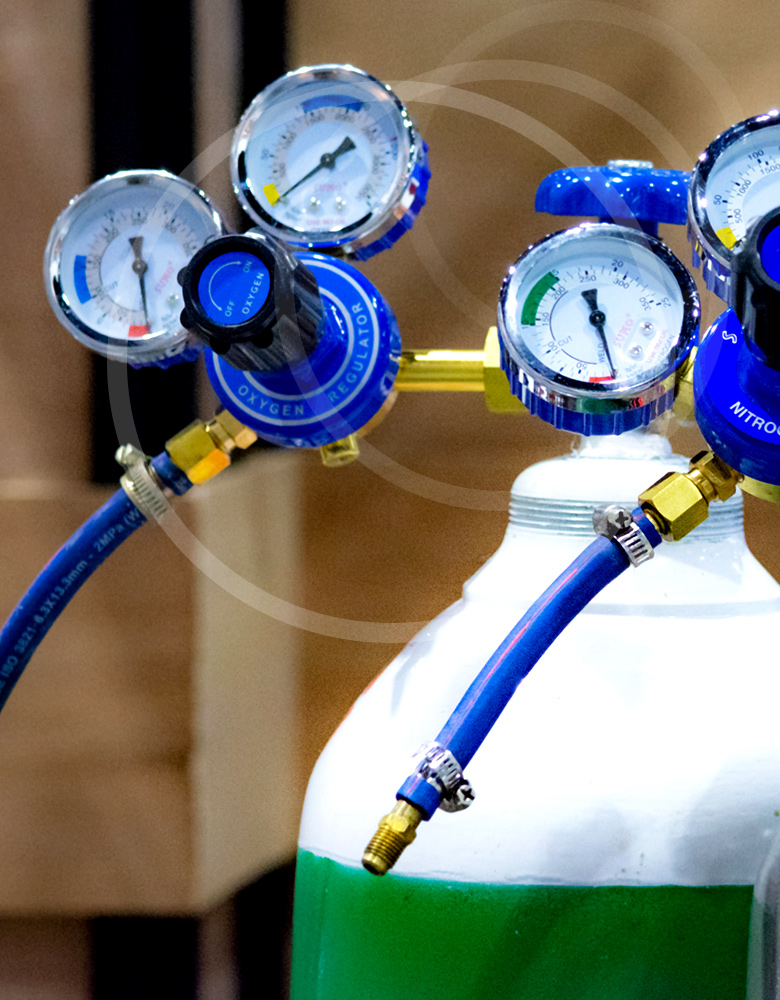 AUTOMATION / ROBOTIZATION
Process optimization and efficiency
The development of modern industry is inextricably linked to the use of robotics resources. Replacing humans in dangerous jobs with a harmful work environment is becoming more common in the welding industry. Some of the advantages of implementing automation and robotization are optimizing the consumption of welding materials, increasing control over the quality of the final result and reducing costs related to ensuring work safety. Welding robots are gaining more and more popularity in the industry due to the precision and aesthetics of their welding results.
Our offer includes ready-made automation and robotization solutionsof welding processes. Additionally, thanks to the cooperation with specialized implementation companies, we are able to design, execute and implement a specific system enabling the performance of desired tasks.
Including, among others:
industrial / welding robots with dedicated power sources and additional equipment;
rotators, welding manipulators;
production lines;
consulting, technical support and application implementation.
We invite you to familiarize yourself with the current catalog of products related to the automation and robotization of welding processes. We are open to any type of non-standard inquiries. If you need professional advice in the selection and implementation of the appropriate assortment – please contact us.
We invite you to familiarize with the wide range of products available in our stationary store and internet.
CONTACT US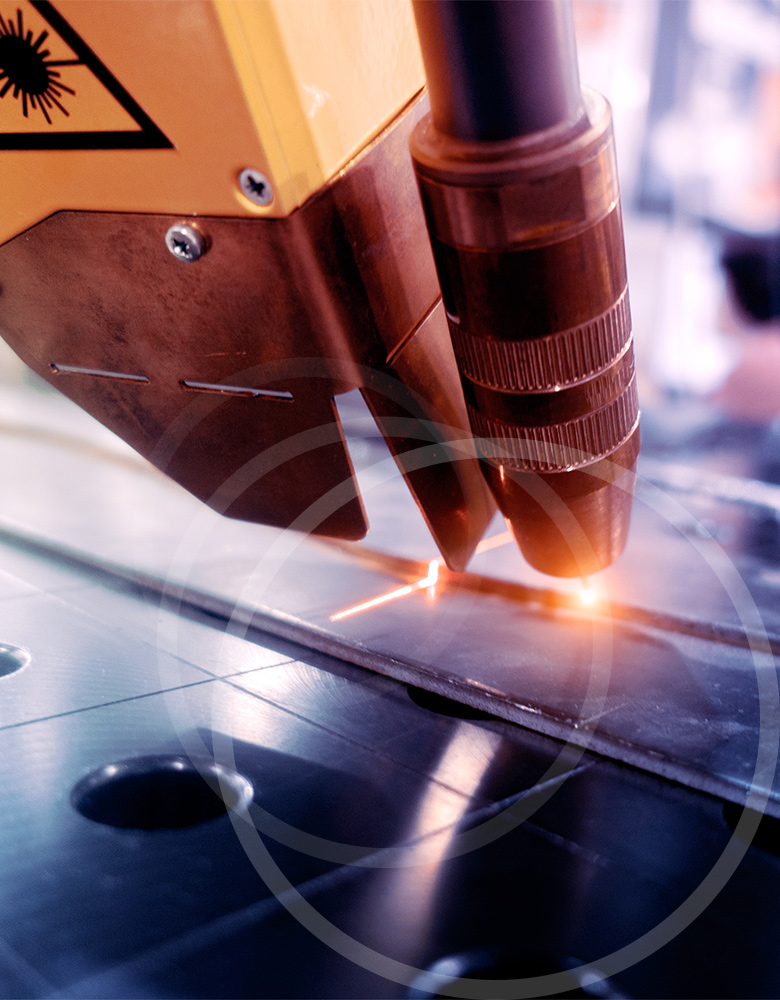 WELDING VENTILATION SYSTEMS
Quality and safety come first
Filtering is currently one of the most important issues in the field of welding activities. A welder is a particularly dangerous profession and is subject to occupational diseases. The pollutants created during welding are particularly harmful to the respiratory, nervous, digestive and cardiovascular systems, therefore our offer could not lack solutions that determine the safety of employees during their work.
High concentrations of harmful substances and inadequate ventilation in the workplace pose serious health risks. Moreover, they can damage machinery and equipment and constitute a serious problem from the point of view of environmental pollution.
Filter and ventilation devices ensure proper air purification from harmful dusts, fumes and odors generated during the welding process, thus contributing to the improvement of working conditions.
Bearing in mind the safety of our customers, we provide comprehensive and professional security of the welding station by constructing it. Each structure is made of individual components adapted to a specific station. As part of the development, the following should be distinguished: protective welding curtains, protective lamella curtains, protective lamellas, structural elements, fixed and portable screens.
Choose quality and safety. Take control of air filtration in your workplace and take your health and that of your colleagues into your own hands. Check out our full range of filter ventilation systems and allow us to professionally advise and help you choose the best solution for you.
CONTACT US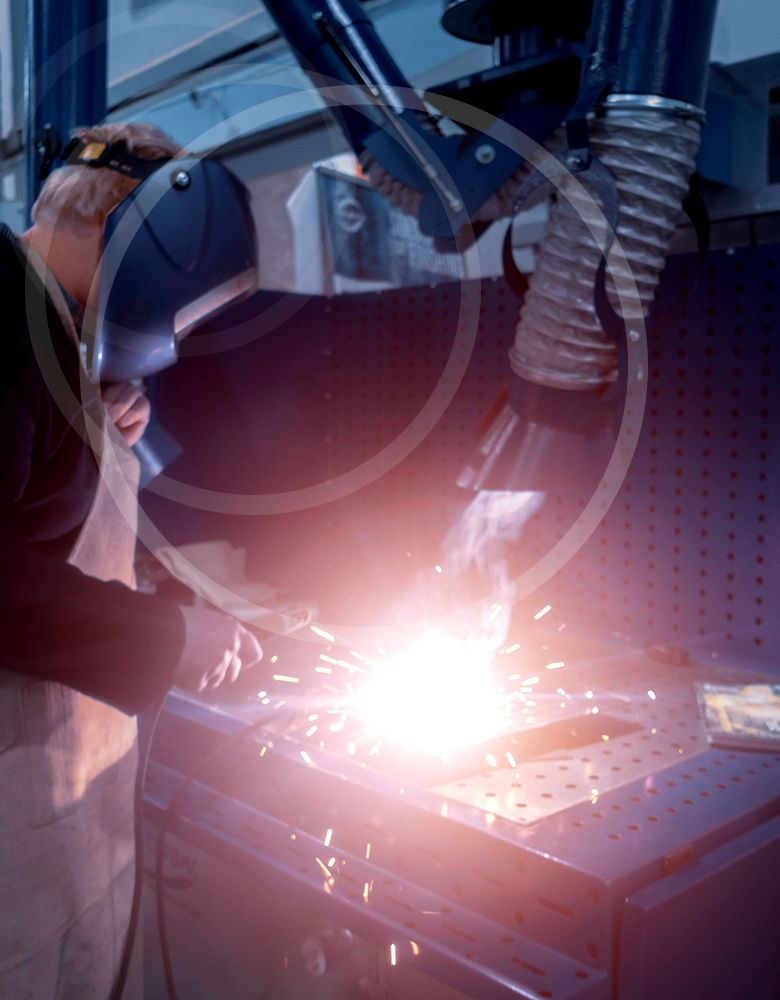 WELDING CHEMICALS
Recommended by experts
Welding chemicals are necessary to have at every modern welding station. Welding chemicals are a series of various types of substances, thanks to which it is possible to provide adequate protection of materials that usually wear out quickly and are easily damaged. The use of appropriate welding chemicals guarantees high protection against spatter formed during the welding process and prolongs the service life of the welding equipment.
In our company, we focus on quality and professionalism, which is why we only offer well known brands and sate-of-the-art products recommended by experts. Welding chemicals cover all types of products, such as:
anti-spattering substances (spray, liquid or paste form);
anti-corrosion substances (most often in the form of a spray);
pickling liquids and pastes for CrNi stainless steel (Antox, neutralizer for Antox and other materials);
developing substances and various types of removers and agents used to test surface tightness (penetrant).
See our offer for more proven and effective welding chemicals. We are happy to share our knowledge and experience and advise you on choosing the best products.
CONTACT US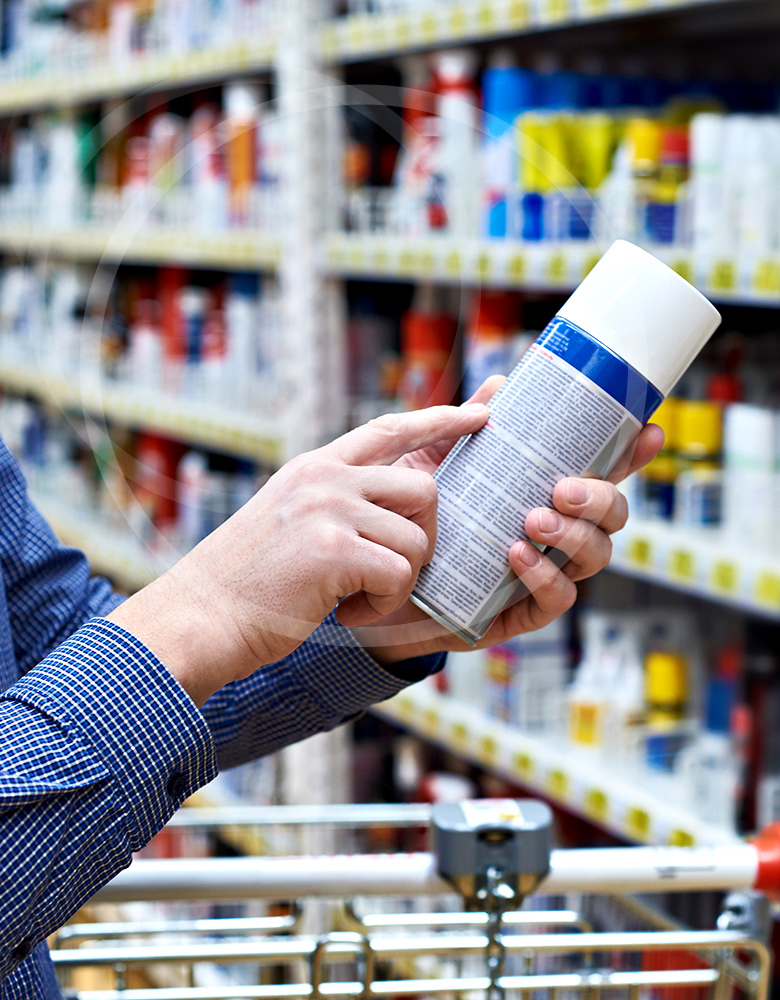 WELDING WIRES
We respond to the needs of the market
Coming soon! Our offer will shortly include a long-awaited novelty - a welding wire of our brand!
Details on our website soon. We invite you to follow the news section!
CONTACT US